welcome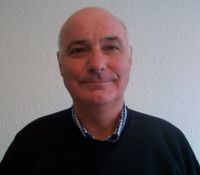 My name is Keith Fearns. I am a cognitive behavioural psychotherapist. I am accredited by the British Association of Behavioural and Cognitive Psychotherapies (BABCP).
I have been working in the mental health field since 1971, firstly as a mental health social worker and for the last 20 years as a psychotherapist. I was born in 1946. I now offer cognitive behavioural psychotherapy (CBT) on an independent basis.
I specialise in working with people with anxiety and depression. I have a particular interest in obsessive compulsive disorder (OCD). I very much enjoy working with people with OCD and think I can make a beneficial difference to the quality of life of people with OCD.
Please go to the BABCP website to check that I am an accredited CBT therapist.
My book is now available to purchase on Amazon - DESPERATE MEASURES a CBT self-help book for OCD